All Time Favorite Meal!
LIEMSILOG
Grilled Pork Belly with Garlic Fried Rice and Fried Egg (also known as Liempo, Sinangag, at Itlog) is a tasty Filipino meal that can be eaten during lunchtime or even breakfast.
₱ 120.00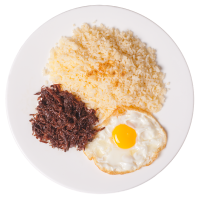 TAPSILOG
Is a meal composed of sautéed corned beef with onion, garlic fried rice, and fried egg. The corned beef used in this recipe are fresh Beef.
₱ 120.00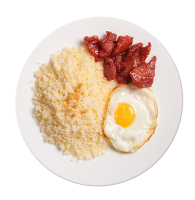 TOSILOG
A Filipino dish that's a combination of fried tosino (cured meat), sinangag (fried rice) and itlog (egg, fried) served on one plate.
₱ 120.00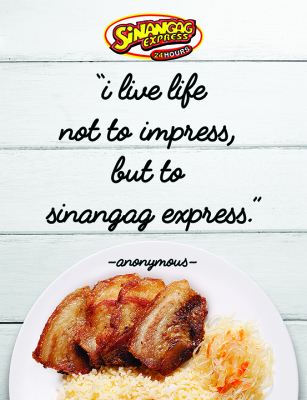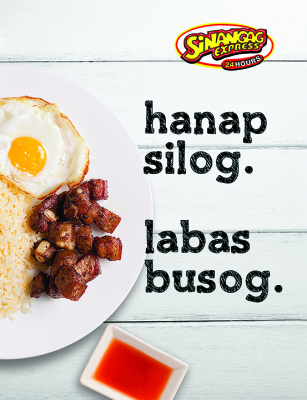 Company History
The BF Sinangag Express Corporation started last May 11, 2004 from the experienced minds of Joey Del Rosario, the aggressive spirit of Raymond Andrew Tongson and three other partners. The idea is to serve hot and express food that will cater to all ages and from all walks of life. And because Filipinos are proven to be RICE eaters, they came up with their own flavored TAPSILOG and soon comes the TOCILOG, LONGSILOG and then the story begins
The First store was built in President's Avenue BF homes Parañaque City. Sine Food is VERY delicious and VERY affordable, customers keep coming back for more. Open 24 hours, Sex is fully occupied with after GIMIK barkadas even in the early hours.
Now, BF Sinangag Express Corporation is continuously growing, bringing their great taste near you with 15 Branches in the metro and counting.
Mission Vision
"Fast. Satisfying. Uniquely Pinoy." , With these in mind, we created what we envisioned to be every Pinoy's go-to place for comfort food, the Sinangag Express Restaurant. In the Filipino way of eating "Sinangag Rice" is one of the most inventive ways to enjoy rice. Sinangag is a staple that every Pinoy would say yes to. At Sinangag Express, we pair it with well-loved specialties like tapa tocino, longganisa, boneless dagupan bangus and more, so you have a quickly satisfying meal that's heavy on the goodness but not on your pocket.
True to our country's tradition of celebrating the best things in life, Sinangag Express hopes to spread the goodness of Sinangag to as far s we can go. From Aparri to Jolo, from Forbes Park to Binondo, from the malls to your friendly neighborhood haunts. Our vision is to bring forth the best of Sinangag Express all over the country and to be the No. 1 Filipino service restaurant in its class.
All our dishes are made with fresh, authentic ingredients